Poly Two Sport Star Franco Alonso One of Area's Most Complete Athletes; Panthers' Senior Commits to Cornell for Baseball
Published : Thursday, September 6, 2018 | 4:54 AM
Franco Alonso could quite possibly be the Pasadena area's most complete and dominant student-athlete over this 2018-19 sports season.
The 6-foot-2, 185-pound senior is able to affect a football game on both sides of the ball like very few can.
Poly's Chris Schmoke describes his senior as a "coaches dream" because of the versatility and physical skills he possesses, but also because Alonso has a second-to-none work ethic and his character is unimpeachable.
Alonso's role in coach Mack Paciorek's CIF-SS Division 6 championship baseball program is just as diverse and impactful, and he's someone his skipper calls a "game changer."
Just two games into the 2018 football season and he's already scored five touchdowns.
Three came via the rushing variety and he caught a pair of Robby Wilson passes for scores as well.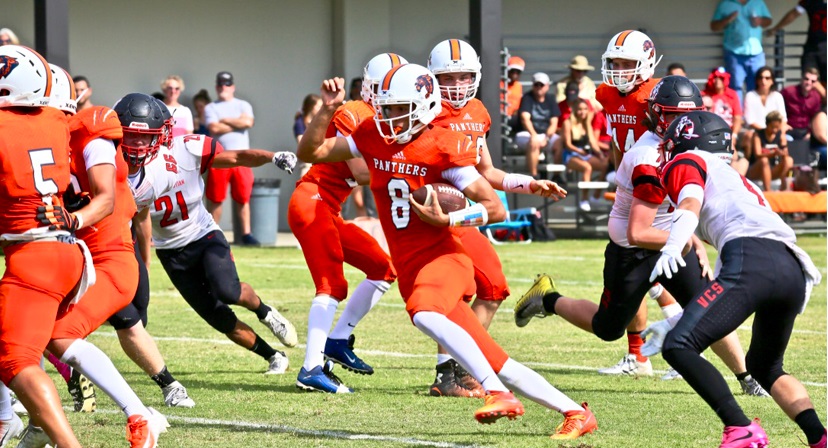 Alonso has tallied both a rushing and receiving TD of more than 60 yards so far, and has already put up highlight-reel type moments captured on video that you can see on the Poly athletics Twitter page.
In a pair of running TD's last week in the 52-0 blowout of La Canada, Alonso started in one direction, cut it back the other way and his teammates, coaches and fans watched 11 players in an opposing uniform chase after the Panthers' stud all the way to the end zone.
Schmoke called the scoring runs "ridiculous" and marveled over this young man's prowess in athletics.
He's played receiver, quarterback, running back and safety thus far, and because of two blowout victories, his numbers could be even higher had he played all four quarters.
Alonso has played every position in his career except for nose guard.
On the baseball field, as mentioned, he helped lead the way to a CIF-SS Division 6 championship back on June 2.
The Panthers defeated Moreno Valley, 6-1, which saw Alonso's career go from one extreme to the other.
Alonso, 18, recalled the miserable feeling his freshman year when he was part of a team that fell short of making the playoffs for the first time in over three decades for a school he loves.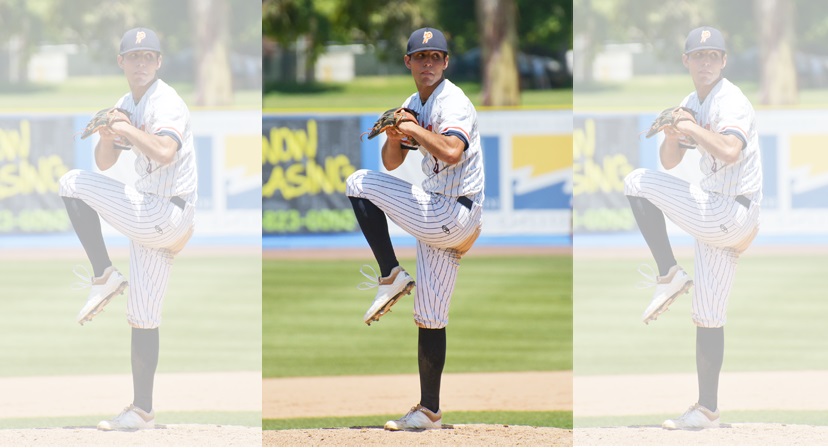 The team MVP said they felt like they let so many people down that came before them.
But it was also something that made winning last season's CIF D6 championship even more special.
His 48 hits were third in the area, and he finished the season batting .471, which was also in the top three among area players.
Alonso was 5-1 on the mound with a 0.94 ERA and he had an area-best five saves.
His 34 runs scored, 16 doubles, three triples and three home runs made him one of the area's best leadoff hitters.
But he's also a great kid, student, brother, son and friend to all those who are in his life.
While maintaining a 3.8 GPA is outstanding, Alonso says he should and could do even better in the classroom.
And it's for that success on both the baseball field and in the classroom, not to mention his character as a young man that put him in position to commit recently to attend Cornell next year to play baseball and continue his education.
Alonso credits and thanks his parents, Rosy and Ben for their guidance, support, love, and pushing him to be the best student-athlete and person he can be.
His father works in law enforcement and his mom is a principal.
Alonso, though, also very much covets the relationships he has with his twin sister, Catalina, who is an elite athlete in her own right, and older brother, Bruno, who paved the path for both Franco and Catalina.
Since we just started football season, let's get back to it for a moment.
Alonso believes that because of the graduation of so many skilled seniors of a year ago (Cameron McFarlane, Matt Queen, Jackson Hayes, Christian Henderson and so on) that the 2018 Panthers know and accept the fact that they have to do all the little things right to win games.
In the past, there was more room for error, but this team is all about details, playing disciplined and expecting as much out of the man next to you as they do of themselves.
He said each player suited up in the Poly orange has and will continue to make huge contributions to their success.
But he wanted to especially mention linebacker Thomas McConnell, defensive player Henry Dean, quarterback Robby Wilson and offensive lineman Sheldon Williams and Jack Stellwagon as five guys so much is expected of.
Winning another Prep League championship is a huge passion for each of the Panthers' players and making a dent in the CIF playoffs is also a goal that each is striving towards.
And when football is over, Alonso is considering playing soccer before joining back up with the baseball program in the hopes of making a run at another CIF championship.
But here's one of the many reasons this kid is special.
Despite being a proud and elite athlete that is among the best of the best in prep sports, it's being remembered as a good person, teammate, friend, brother, son and student that fuel his passion and desires.
When asked what he'd like to be doing by the time he's 30, Alonso hopes to be a doctor with a wife and raising little Alonso's that will certainly tear up athletic fields.
But for now, he's all about contributing to the best of his capabilities in helping both the football and baseball programs continue their excellence, and in representing his school and family in the most honorable way possible.
"I love being part of this school and I couldn't be more appreciative of my teammates, friends, family and coaches," Alonso said. "My coaches care way more about me as a person and student than anything I do in sports, and that means everything to me. I'm proud of my family and love them so much. I am lucky and thankful to have the people I have around me, and it helps me strive to be better in every phase of my life."
Quotable:
Poly football coach Chris Schmoke: "Because Franco is such a smart and versatile athlete, we can use him literally anywhere. He is a match-up problem for teams when he is split wide, a dual threat at quarterback and both a tough and elusive runner. On defense, he has played every position with the exception of nose(guard). He's also a total team guy who is supportive of his teammates. In short, Franco's role is to be Franco.'
Poly baseball coach Mack Paciorek: "Franco is an electric athlete. He can make things happen in a way that few others can, whether it be by driving a triple in the gap to start a rally, making a highlight-reel play on defense or shutting down a game in the bottom of the seventh for the save. There were many who came through in big ways for Poly to win CIF. However, Franco was the spark in all three facets in the game. He was the game-changer."
Poly athlete & twin sister Catalina Alonso: "Franco is much like me since he is my twin. He is competitive and always tries to do better. He inspires me with his honesty and love. We are each others best cheerleaders as well as each others most critical coach. He goes to my games and I go to his and we try to provide pointers so we can improve. I help him and he helps me. He is the person I can count on for anything. I respect that he is so multi-talented. He is an outstanding athlete, scholar and friend. I'm lucky to have him as my brother."
Poly junior Thomas McConnell: "As a player, he is one of the hardest working guys on the team. He's always the first one in and the last one out. He never slacks off and sets a great example for all of us. Off the field, he is a great friend to all of us and he's a very funny guy. He can lighten a mood, but also on the field, because of how hard he works, he expects the same from us. He makes plays that show what a phenomenal athlete he is."
Former Poly athlete Matt Queen: "Franco didn't become one of the best players on the football team, and certainly the best player on the baseball team this year because he's a naturally gifted athlete. Ever since I've known him the summer before his freshman year, I've always seen him with his father taking ground balls. throwing soft toss and throwing bullpens. He is a kid that went the extra mile to get where he is today, and don't get me wrong, he is also a great athlete. He's also one of the best teammates a pitcher like me could have asked for, always picking me up and keeping things light-hearted when I tend to get too serious."
Getting To Know Franco Alonso:
Favorite Athlete: Justin Turner
Favorite Team: Dodgers
Favorite Movie: Harvey
Favorite Musical Artist: Weezer
Musical Artist People Might Be Surprised I Like: Taylor Swift
Famous Person (alive or dead) I'd Want To Speak With: Abraham Lincoln